Jega Addresses River State Issue.. Read Highlights from his speech
Tuesday, March 31, 2015
Yesterday, APC accused the PDP of high jacking and rigging the election in Rivers state. After the results had been announced, Prof Jega decided to send a three man committee to Rivers State.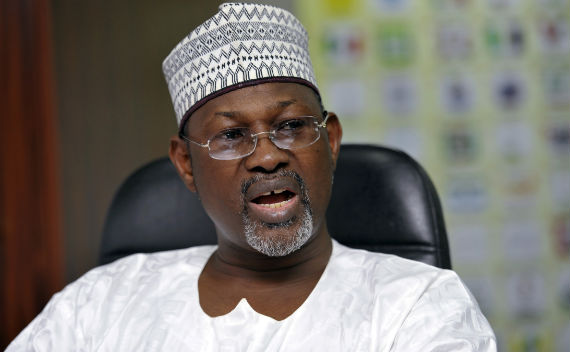 Read highlights from his speech below.
"Sunday morning, I received a petition from @APCNigeria demanding for the cancellation & rescheduling of elections"-
"I circulated this memo to the Comm. We reviewed it and set up a 3 man Cttee to Rivers & returned this morning w their observations"
"There were a no. of points as to why the Comm should cancel/reschedule elections:
"We cannot establish any cancellation or substitution of results and we sent a list of collation officers to the state"
"Officials fail to show up to work for several reasons and it is up to the REC to substitute from the pool of officials they have"-
"We do not believe the allegations are substantial enough to require the cancellation/rescheduling of the elections in Rivers"
"The decison of the Comm is that we will take the results of the elections in Rivers state"
"We have taken measures to make sure that reoccurrences do not occur in the future"- Jega
RELATED:
INEC Sends Fact Finding Team To Rivers State To Ascertain The Claims And Allegations Made By APC